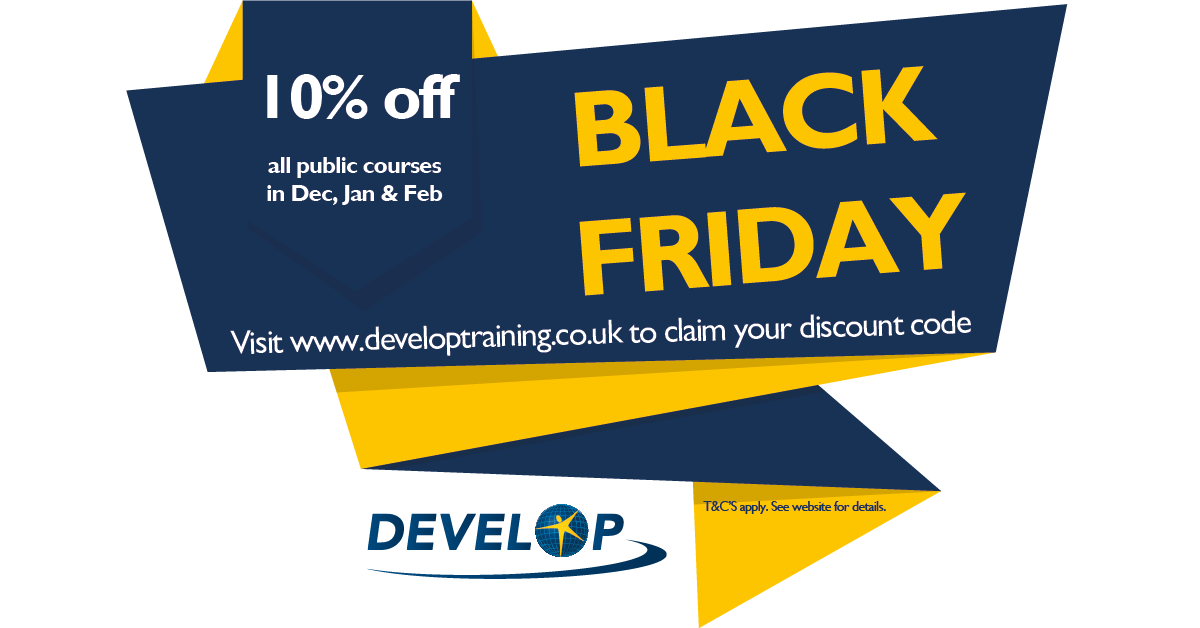 Limited time offer
We're offering 10% off all public course dates throughout December, January & February this Black Friday and Cyber Monday! Don't hang about though as this discount is only available until midnight on Monday 26th November!
How it works
Visit our website to view all our public courses, or click here to download our public course calendar. Once you've decided on your course, simply give our friendly Customer Service Team, or your dedicated Account Manager, a call on 0800 876 6708 and quote your code to claim your 10% discount - easy!
Terms & Conditions: Customer must quote discount code at time of booking to claim discount. Offer is only valid on public courses running in December 2018 and January & February 2019. Offer is not valid on bespoke courses, courses that have already been booked and/or for customers who already receive a discount from DTL.