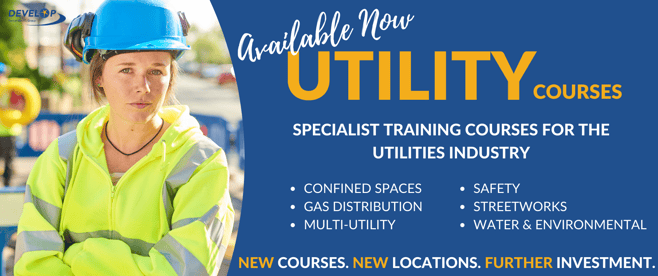 A diverse portfolio of training programmes
Develop Training Ltd offers a wide and diverse portfolio of training programmes, which can be delivered at any of its dedicated training centres or on site at client premises. Develop's centres are purpose-built and set out to recreate real-life working environments. These provide learners with the opportunity to learn both the theoretical and practical aspects of their training within well-managed, structured surroundings.
Develop's range of Utility courses include:
Need further information?
Our friendly team is ready to assist you with any questions or specific training requirements you may have - you can reach them on 0800 876 6708 or CustomerService@developtraining.co.uk
Visit our dedicated Utilities webpage
You'll find all our Utilities courses on our website.
Download the Utilities brochure here >>>