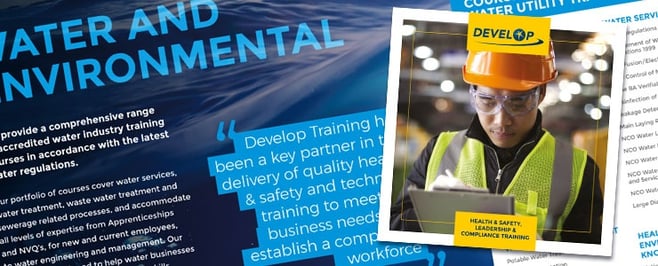 Showcasing our diverse portfolio of training programmes
Develop Training offers a wide and diverse portfolio of training programmes, which can be delivered at any of its dedicated training centres or on site at client premises. DTL's centres are purpose-built and set out to recreate real-life working environments. These provide learners with the opportunity to learn both the theoretical and practical aspects of their training within well-managed, structured surroundings.
DTL's company brochure details many training courses in the following broad categories:
Water & Environmental
Gas & Energy
Multi-Utility
Health, Safety & Confined Spaces
Electrical & Mechanical
Smart Metering
Apprenticeships
Leadership & Management
Our friendly team is ready to assist you with any specific training requirements you may have - you can reach them on 0800 876 6708.
Download DTL's company brochure - submit your details