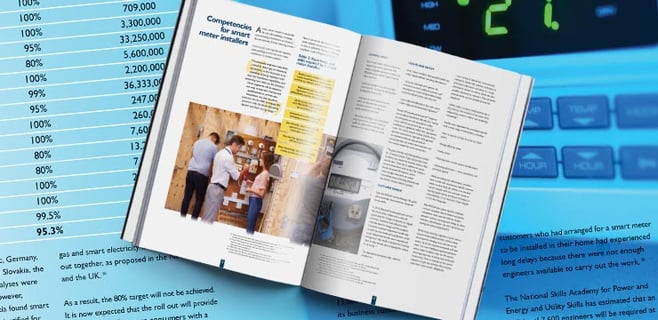 Download our in-depth smart metering whitepaper today
The UK government's energy policy requires suppliers to install smart meters in the homes of all domestic customers and small businesses by the end of 2020. But with under four years to go, more than 48 million meters have yet to be installed. This means that, in order to achieve the target, installation rates must increase from the current 200,000 to more than one million a month.

Fundamental to meeting this deadline will be the availability of qualified meter installers. The sector is already facing workforce shortfall and even existing engineers will require additional skills in areas such as dual fuel capability and customer service.

Fast, effective and accredited training programmes and initiatives are vital if suppliers are to meet their obligations and avoid penalties.
Our free whitepaper looks at the UK smart meter rollout in detail, covering the following topics:
Smart meters - the background and benefits
Smart meter deployment across the EU
The challenge of the UK smart meter rollout
Competencies for smart meter installers
Accredited, flexible training solutions from DTL
To get your copy of the whitepaper, simply complete the form