Download your copy here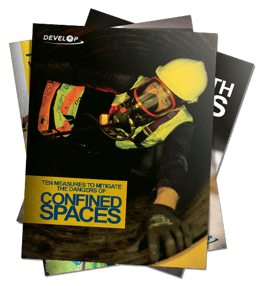 Anyone in almost any industry can be exposed to the risks of working in confined spaces. It is vitally important that employers and operatives alike are aware of the dangers and manage them correctly.
We've published the latest in our series of informative eBooks, looking at ways to counter the risks posed by confined spaces.
Penned by DTL Delivery Manager and confined spaces expert Lee Yearwood, '10 Measures to Mitigate the Dangers of Confined Spaces sets out some of the key factors you should be thinking about before you begin working in such conditions.
The document isn't exhaustive, and is no substitute for the appropriate confined space training either, but will serve as a useful reference across all industries.
Grab your copy by completing the adjacent form.