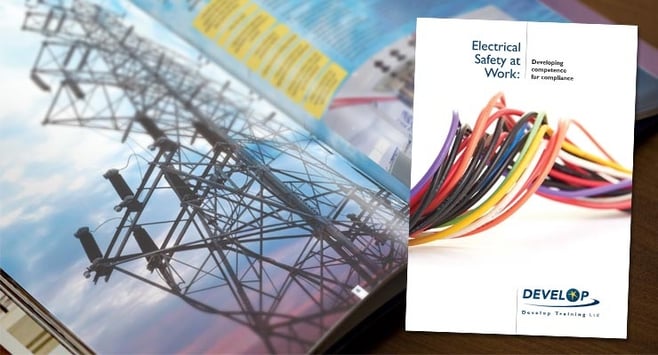 Download the whitepaper now!
Around 1,000 accidents at work in the UK each year involve electricity, according to the Health and Safety Executive (HSE). Of these, around 30 are fatal and 10% of all fatalities at work are due to electrical incidents.
While there are some basic rules for good practice which apply in most situations, there is a vast array of different standards and codes of practice governing how these should be applied to suit specific systems within different industries and environments.
Competence means having suitable knowledge, skills and training
The key to ensuring safe working with electricity is ensuring the competence of staff at all levels in the tasks they should be undertaking, and in understanding what they should not do. Competence means having suitable training, skills and knowledge, and this cannot be achieved by just attending a course; it must involve tailored instruction, practical experience and individual assessment.
Our Electrical Safety at Work whitepaper examines this in detail, looking closely at:
The risks involved in working with electricity
An employer's duties and key factors in compliance
Ensuring competence
Accredited, flexible training solutions from Develop Training Ltd (DTL).
Download the whitepaper right now, simply by completing the adjacent form: