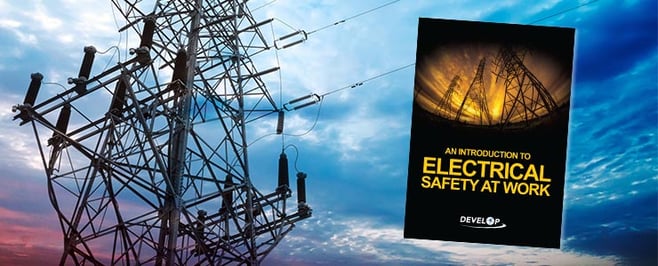 Download the free eBook now!
More than 1,000 electricity-related accidents are reported every year in the UK, and companies are being fined vast sums of money for incorrect health and safety procedures.
It doesn't have to be like that!
The key to guaranteeing safe working with electricity is ensuring the competence of staff at all levels in the tasks they should be undertaking, and in understanding what they should not do.
Here are Develop Training Ltd (DTL's) key points for electrical safety at work best practice, in line with the Health & Safety Executive's (HSE) guidance, covering the key elements to consider when devising safe working practices.
'An Introduction to Electrical Safety at Work' is aimed at managers and supervisors who control or influence the following in relation to electrical equipment:
Design
Specification
Selection
Installation
Commissioning
Maintenance, or
Operation
Of course, reading this eBook is no substitute for the appropriate electrical training, and we'll be delighted to discuss any requirement you may have - call us today on 0800 876 6708.
To download the eBook, simply complete the adjacent form.